Timothy Watson
3rd May 2021
2 minutes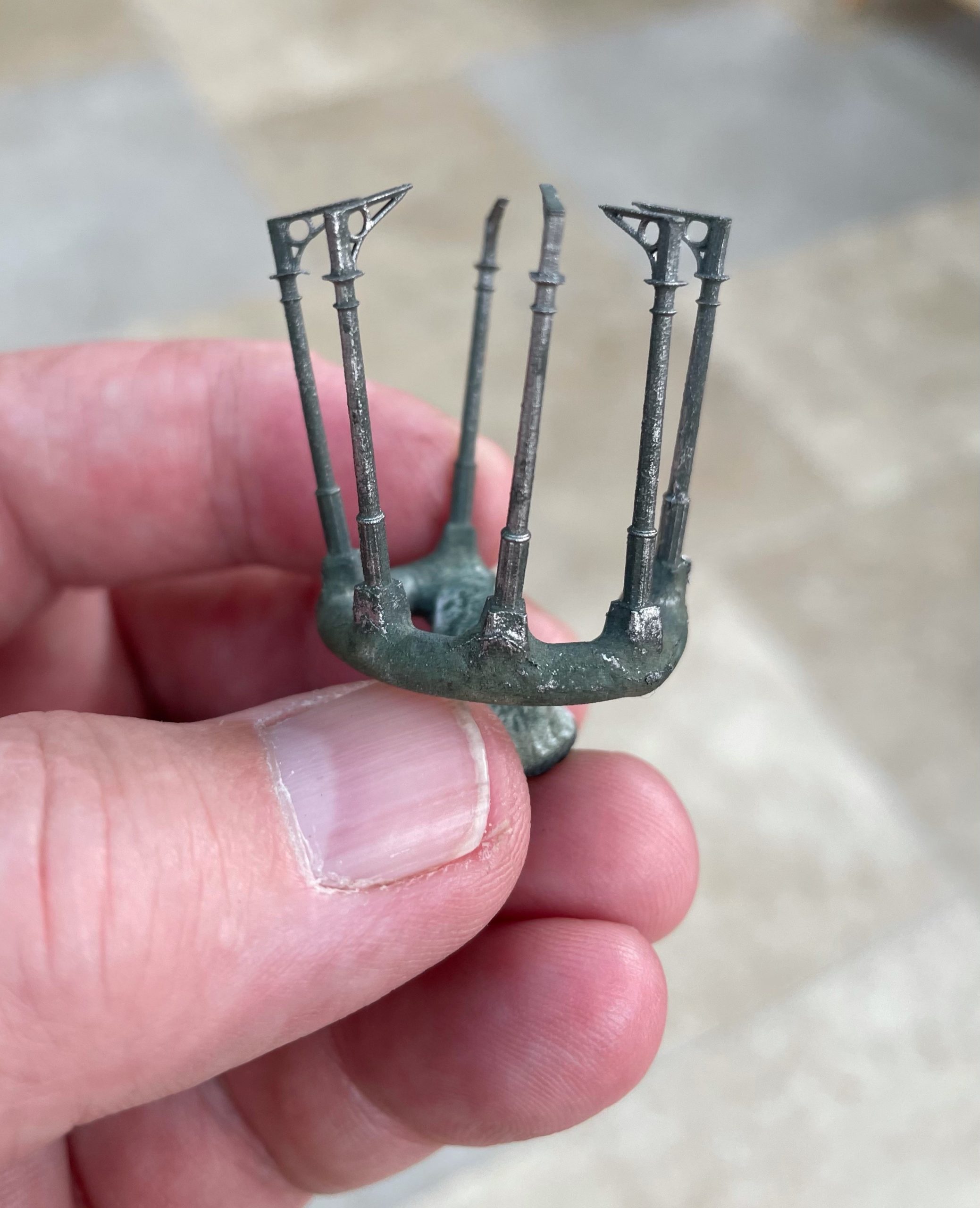 The Handyside cast iron columns for the cart road canopy at the new potato market were originally 3D printed by Tom Everitt.
These were then used as patterns for CoCr castings – that is the particularly tough alloy that partial dentures and artificial hips are made of.
Locating them was going to be a bit of a challenge, but was helped by using some Evergreen styrene channel stuck to the roof beams. The ground position for the column was indicated using a simple jig.
The base of the columns was dug out through the styrene cobbled street to add a positive location.
The six columns were set in full strength, slow-setting, epoxy resin. This allowed time to ensure that they were plumb.
The columns are re-assuringly rigid and will allow the prototype photo that started off this whole area to be well reproduced in miniature. The Perspex screen is to also protect the end of the canopy and stop stray fingers.
Next job will be the railings on the main rooves and, hopefully, the clerestory ventilators.
Thursday Track Nights
We are open on Thursday evenings from 7pm to 9pm at our Keen House clubrooms. Visitors are welcome, please come along and introduce yourself.
Address:
Keen House, 4 Calshot Street, London, N1 9DA
Become a member