Timothy Watson
6th August 2021
2 minutes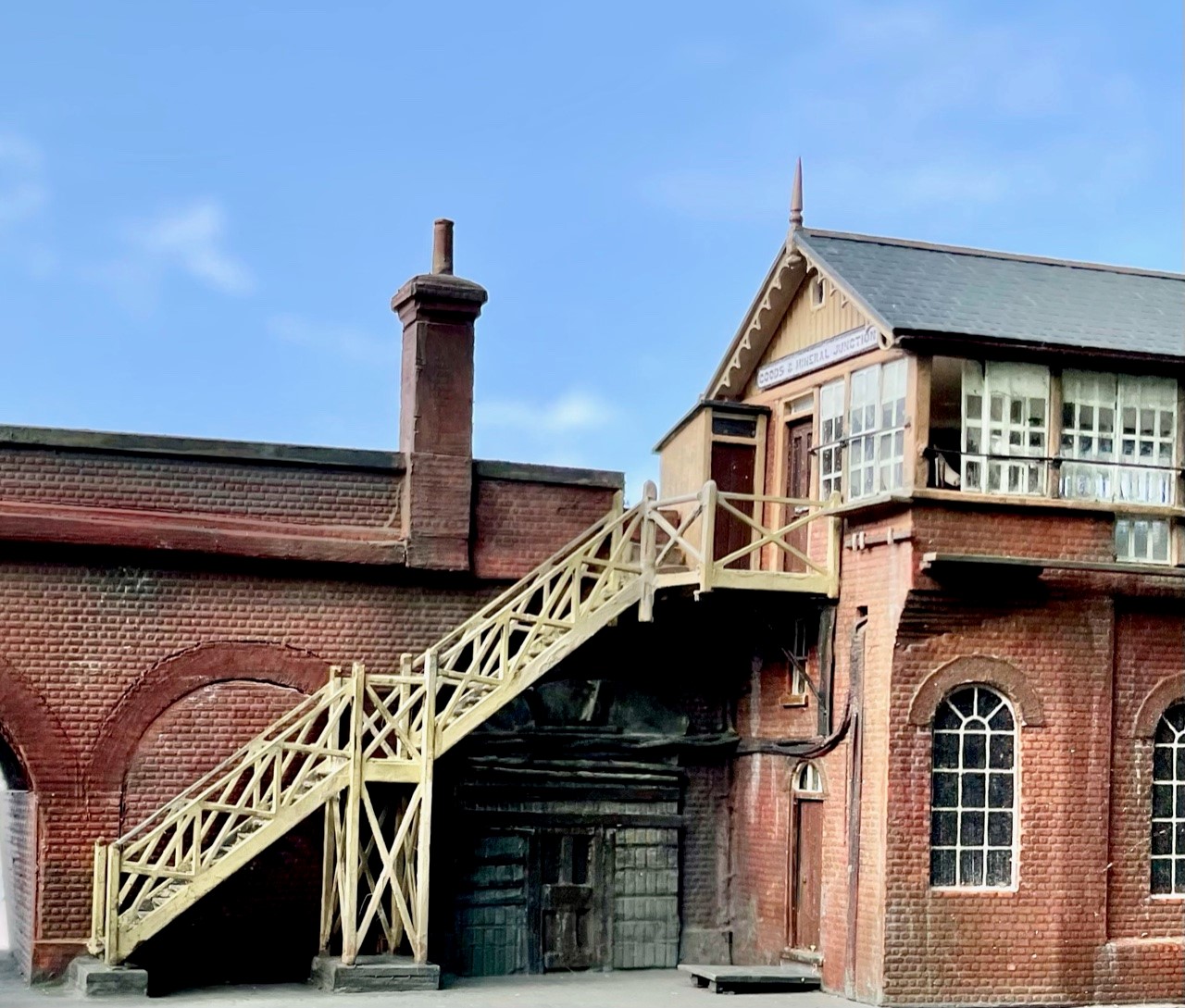 After fairly frenetic activity over the last few months I did a bit of grotty modelling in the camper van in Cornwall.
The hut under the arch really was a grade 1 bodge!
It really shows off the clean lines of Jim's steps and Matthew's signal box. There are a whole load of point rodding covers to place around the foreground.
Some more of Jim's etches are now in place. The original 1851 GNR terminal at Maiden Lane was incorporated into the eastern goods sheds in KX Yard, once the 1852 Cubitt station at KX opened. The iron work can just be seen below the eaves of the shed, with the sides filled in by brickwork.  The fancy lamp is also visible on the corner of the building: nice and subtle.
A close up, not the most exciting photo, shows how Jim has made a really good representation of the cast iron spandrels, some of which still exist at KX.
These probably wouldn't have been particularly visible where we have modelled them, but it does show a bit more history in the overall scene, albeit our interpretation rather than strictly accurate. The canopy on the end will be the next construction for the sheds.
Thursday Track Nights
We are open on Thursday evenings from 7pm to 9pm at our Keen House clubrooms. Visitors are welcome, please come along and introduce yourself.
Address:
Keen House, 4 Calshot Street, London, N1 9DA
Become a member