Timothy Watson
28th August 2021
< 1 minute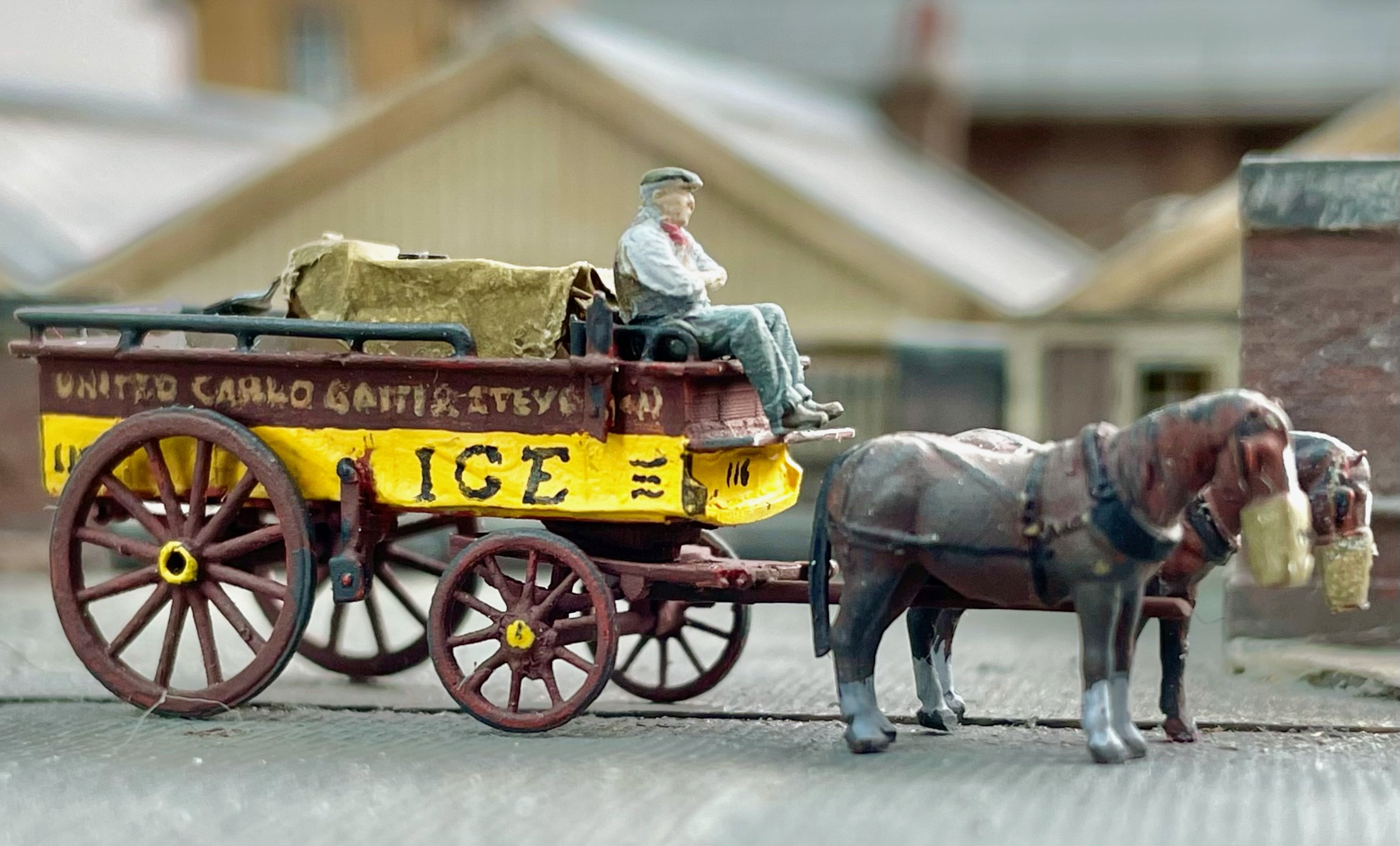 Bert and the horses have a quick nap and food break, whilst Will, the lad, has headed off to find where exactly the next ice delivery is to be made, on Copenhagen Fields
Quite amazing to consider that the horses, wagon, driver & street lamp top were all 3D printed.  Mike has recently designed and printed a range of wagons and carts. The fun and games comes with fettling and the painting…
Before it was manufactured, the imported ice block trade was very prevalent around KX, with Norwegian ice stored in large deep wells: there were at least two on CF, operating up until the late 1920s.
https://www.canalmuseum.org.uk
Photo courtesy Malcolm Tucker & the canal museum.
Thursday Track Nights
We are open on Thursday evenings from 7pm to 9pm at our Keen House clubrooms. Visitors are welcome, please come along and introduce yourself.
Address:
Keen House, 4 Calshot Street, London, N1 9DA
Become a member