Lawrence Robbins
1st October 2021
< 1 minute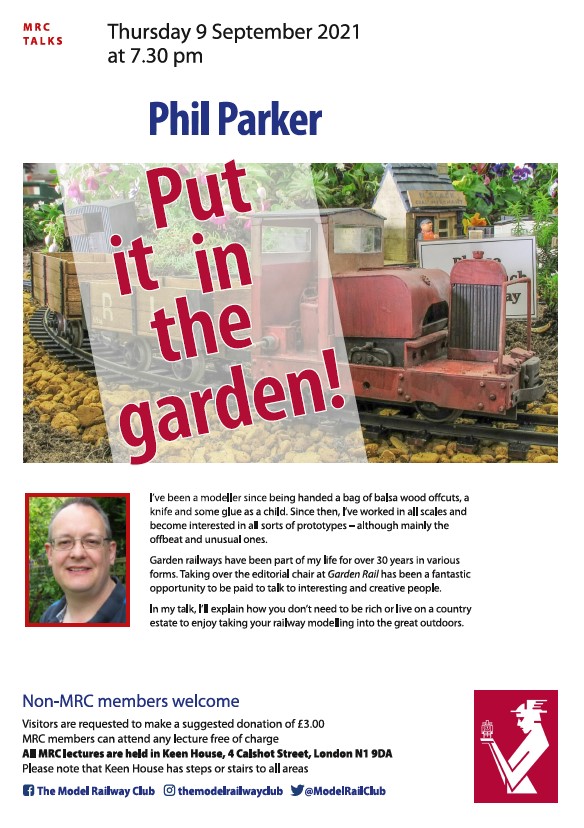 Phil has been a modeller since being handed a bag of balsa wood offcuts, a knife and some glue as a child. Since then, he's worked in all scales and become interested in all sorts of prototypes – although mainly the offbeat and unusual ones.
Garden railways have been part of his life for over 30 years in various forms. Taking over the editorial chair at Garden Rail magazine has been a fantastic opportunity to be paid to talk to interesting and creative people.
In his talk at keen House in September 2021, Phil explained how you don't need to be rich or live on a country estate to enjoy taking your railway modelling into the great outdoors.
Thursday Track Nights
We are open on Thursday evenings from 7pm to 9pm at our Keen House clubrooms. Visitors are welcome, please come along and introduce yourself.
Address:
Keen House, 4 Calshot Street, London, N1 9DA
Become a member