Alan Budgen
6th February 2021
2 minutes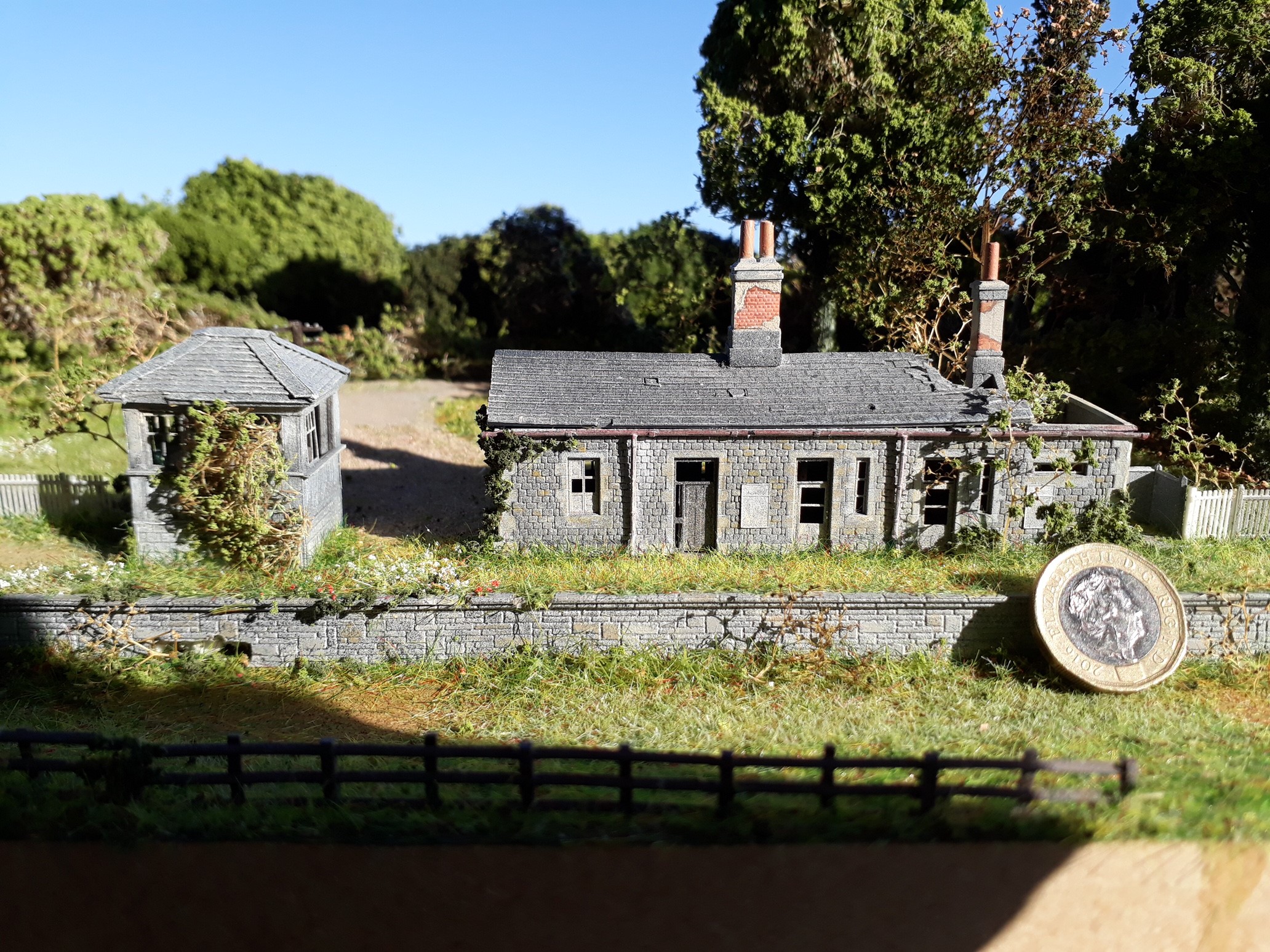 I'm fairly new to the MRC, although I have helped out a tiny bit on Copenhagen Fields in the past. And will do again soon, once I get a window to do some more!
I do build models professionally, and also for pleasure (although sometimes it feels more like a self inflicted punishment). One thing I do like to do is work on a few 'sketchbook' ideas – these are small projects that serve no purpose really other than to try out ideas, scales and other things you wouldn't necessarily get around to doing on your layout. Of course 'small' projects usually become much bigger than initially planned.
These little ideas also make you think of how the model will be presented, viewed, stored and photographed, amongst other things.
One project I completed last summer was 'Broad Ethel' , a small Cornish station, long time closed and slowly crumbling and disappearing into the woodlands. The model was inspired by a couple of Facebook pages, one on Micro Layouts and the other Disused Stations (run by Nick Catford who has the website of the same name).
I had an old Ratio N Gauge station building in the cupboard that was never going to find its way onto a layout, and an old Peco bridge – and so Broad Ethel was born. The signal box is scratch built, inspired by the derelict box at Kilmacthomas in Ireland. The trees and scenery is all scratchbuilt, some of the trees are from etchings I made for another project. Other trees and foliage are seafoam and rubberised horsehair.
For the photographs, I have added additional boards, to imply fields and distant trees. The sky and lighting is natural light. I think these were taken early morning, perched on my balcony, with my phone camera.
Next layout will have track, and all of the bother that entails!
Look out for more details on the project in a forthcoming "Bulletin" – our bimonthly newsletter
Thursday Track Nights
We are open on Thursday evenings from 7pm to 9pm at our Keen House clubrooms. Visitors are welcome, please come along and introduce yourself.
Address:
Keen House, 4 Calshot Street, London, N1 9DA
Become a member